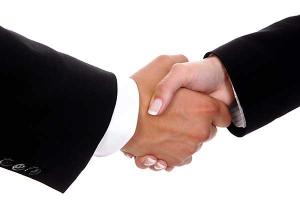 Losing a client can generate one of the worst feelings that a financial advisor or investment professional will experience.
In today's competitive market where clients have a multitude of choices in investment products, services, and professionals, it is absolutely essential for any business organization to keep its clients satisfied on a continuous basis – especially since maintaining the loyalty of existing clients is more cost-effective than prospecting for new ones.
Nonetheless, almost every financial professional will eventually be faced with the dreaded situation of having a client close an account, perhaps choosing to take his or her business elsewhere. How can you handle this in a courteous and skillful manner?
Below are several guidelines to help in dealing with the loss of a client.
Remain Calm – It's always best to keep your cool in these situations. The last thing you need when a client has already decided to leave is a contentious situation that may reverberate to other clients and professional contacts who serve as valuable sources of referral for your business. Not taking the situation personally will allow you to stay calm and professional, and will also help you to listen and gather information.
Listen – Listening intently shows the former client that you respect him or her and the decision to leave. A focus on listening will allow you to discover the reason for leaving and may help to build or salvage your relationship with the client.
Find Out Why – It's not you; it's me. Perhaps it's not anything you did but rather the client's personal circumstances that resulted in a decision to close the account. On the other hand, perhaps there was something you could have improved or done differently in terms of the product or level of service offered. You may even find that there was a misunderstanding or service that can easily be amended to influence the client to remain with you.
Make an offer – If the situation can be resolved, why not ask if the client would consider staying, and then negotiate satisfactory terms? If after this dialogue the client decides to stay, make sure you can honour your promise. It's critical at this point that you only offer a course of action that can be implemented – and communicate it to other members of your team without delay to ensure the client receives the absolute best service.
Let Sleeping Dogs Lie – If you followed the steps above, you have probably done a pretty good job of dealing with what is arguably one of the most difficult situations you'll encounter. If the client still decides to leave when it's all said and done, it is perhaps best to let sleeping dogs lie. Maybe there is another opportunity down the road.