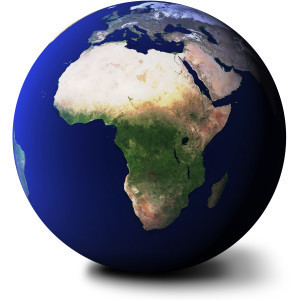 For a long time Africa has been labeled the "Last New Frontier" by many international investors, due to the huge promise it holds out to those willing to try its uncharted waters. However, the past few decades have seen a good number of misguided pronouncements that have touted the improved economic outlook and prospects in Africa – home to the majority of the poorest people in the world today. The African economy as a whole recorded a slight resurgence in the late 1990s that was dubbed the "African Renaissance,". Nonetheless, it fizzled out rather quickly and the economic uncertainty, that had always been associated with the continent, returned with a vengeance. Other than investments in mining and energy, most international investors have historically considered African economies too unstable and the African market too small to make it a worthwhile place to invest. The question that now begs answering is whether the African economy has finally come of age, given the vastly improved macroeconomic conditions in many African countries. Is this the right time to invest in Africa? I would strongly answer that in the affirmative and will point out the robust fundamental drivers that are now powering the new engine of the rapidly recovering African economy.
Reliable data from a good number of sub-Saharan countries shows a general trend of strong macroeconomic forces that are poised to profoundly affect the continent's economy, despite the rather anemic global economy. The IMF's World Economic Outlook Report released in October 2012 projected a strong growth of 5.25% for the African economy in 2013, well above the projected global economic growth of 3% for the same period. The roaring economies of Tanzania, Uganda and Nigeria recorded growth in excess of 8% in fiscal 2012.The pronouncements about the African Renaissance this time around are not just hot air. There are real investment opportunities in the continent right now.
A study done in 2012 by the Harvard Business Review on the best investment opportunities in Africa reported that excellent investment opportunities are to be found in the construction industries of most African countries and in call centers and IT services in major ICT hubs such as South Africa and Kenya. Low labor costs as well as significant improvements in operational efficiencies have enabled many African economies to record very impressive returns on capital  (65-70%), much higher than returns in comparable firms based in mainland China or the Tiger Economies of Thailand, Malaysia and Singapore. Median profit margin for 954 publicly traded companies in Africa was 11% in the period spanning from 2002 to 2007, exceeding the margins of comparable firms in South America and Asia.
Investing in Africa
Investing in the African continent is quite unlike investing in Latin America or Europe. Africa is a hodgepodge of 54 countries, and the investment opportunities in one region vary significantly from those in another region. North African economies are very much akin to Middle Eastern economies with oil assets as the major attraction. South Africa is Africa's leading economy with a well-established market and strong diamond reserves. Sub-Saharan economies are still largely unavailable to the public markets; the prime exception is Kenya, whose Nairobi Securities Exchange (NSE) is the 4th largest bourse in Africa.
South Africa perhaps presents the best doorway to invest in Africa. Its economy is largely driven by mining in precious metals such as gold, chromium, diamond and platinum. The country also has sound banking and agricultural bases.
North African countries such as Libya, Morocco, Egypt, Tunisia and Algeria have huge oil reserves, with Libya holding Africa's largest and the world's eighth largest oil reserve. The EU sources 11% of its oil from Libya.
Invest in Africa using Mutual Funds and ETFs
Investors might choose to use exchange-traded funds (ETFs) as well as mutual funds, some of which are available at the New York Stock Exchange (NYSE), to gain exposure to African economies, which at times offer a better risk spread. For the individual investor, this strategy may be more reliable than trying to assemble your own portfolio, which can be very time-consuming and expensive. Nonetheless, if you have a large enough amount to invest and the help of a professional money manager, selecting individual stocks or ADRs could very well make sense.
One of the better-known South African ETFs to invest in is the MSCI South Africa Index Fund (NYSE: EZA), which is the most reliable pure-play investment route in South Africa. SPDR S&P Emerging Middle East & Africa ETF (NYSE:GAF) offers an 80% exposure to South African companies and is an effective ETF to trade in. Commodity ETFs are also an attractive option to invest in Africa since many African countries have huge reserves of natural resources.
Other top ETFs you can use to invest in Africa are:
Market Vectors Africa Index ETF (NYSE: AFK).
Middle East Dividend ETF (NYSE:GULF)
MENA Frontier Countries Portfolio (NYSE:PMNA)
Risks Associated with Investment in Africa
Although investing in Africa is one of the finest investment opportunities you can get anywhere right now, it also comes with a few caveats. Here are some:
Lack of Infrastructure – Africa is a huge continent with large expanses of land and low-population density. There is still a great deal of groundwork needed to implement basic structures in most countries on the continent.
Government Interference – Many African governments are riddled with runaway corruption and a general malaise to enforce laid-out policies.
Regional Conflicts – Africa is known for its civil wars and internal conflicts, some of which have spanned several decades. This can hamper business even at the best of times.
Despite the challenges that have traditionally been associated with investing in Africa, a better understanding of the various ways to gain exposure to the continent will help to mitigate risks, allowing investors to participate in the strong African economic recovery. Africa may very well present the most worthwhile investment opportunities in the coming decade.