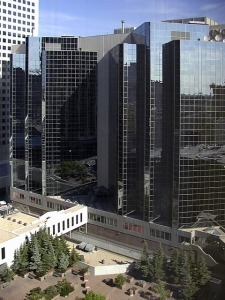 In Canada, there is an increasing trend of established Canadians and new immigrants heading west to fulfill the Canadian Dream.
The Fraser Institute report entitled "Go West, Young Adults: The 10-year Western Boom in Investments, Job, and Incomes" revealed that a total of 60,855 people ages 24–35 flocked to Alberta from 2003 to 2012, with 24,355 and 27,451 coming from Quebec and Ontario, respectively.
The report's author, Mark Milke, noted that many of these Canadians who moved west did so because of the growing investment in Alberta.
"We always think about unemployment and income levels, but what drives it is private sector investment," Milke stressed.
In 2012, investments in Alberta reached $60.5 billion, much higher than the investments that poured into Ontario ($43.1 billion) and Quebec ($25.7 billion). And it is likely that Alberta will displace Quebec for being the country's second biggest economy by 2016 should the trend continue in the next few years.
The large investments being poured into western Canada have resulted in better unemployment figures for Alberta compared to the numbers posted by Quebec and Ontario. From 2004 to 2013, the unemployment rate for the 25-34 age bracket dropped to 4.2% for Alberta, significantly lower than the 7.3% and 7.1% in Quebec and Ontario, respectively.
Milke noted that even those who failed to finish high school have a greater chance of getting a job in Alberta than in the eastern part of Canada. Nonetheless, if the significant drop in the price of crude oil is prolonged, this trend in westward migration could cease.