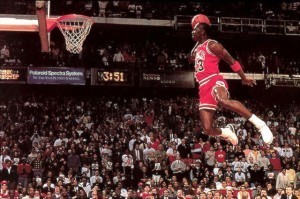 While it's not an entirely new phenomenon for professional athletes to move from the field and the court to the business office, recently we've seen a number of high-profile active and retired professional players who have been able to do so with an enormous amount of success. Although some of these stories are more chronicled than others, there is much to suggest that more and more players are in fact trading in their uniforms for suits and ties, seeking profitable challenges in the business world.
Financial Sense and Business Cents – 'Own Your Brand, Own Your Product'
Stories of professional athletes suffering disastrous financial mishaps (in many cases leading to bankruptcy) after enjoying successful athletic careers are well noted. These days, however, many athletes are making it a priority to bulk up on knowledge that is necessary to manage their financial affairs and participate in sensible business ventures. The most successful of these entrepreneurs work closely with their advisors, who have a fiduciary responsibility to ensure that their professional athlete clients are fully informed about the various outcomes of their business investments. Still others are pivoting to take full control.
The motto of this new era for business athletes is 'own your brand, own your product', and they have realized that the key to doing so is taking control of their financial future. Perhaps this movement by athletes has partially been inspired by high-profile musicians who decided to establish their own companies and partner with major labels, thereby securing a more profitable relationship. Entertainers such as Dr. Dre have managed to parlay their success in the studio into other avenues such as merchandise.
No Easy Transition
From endorsements to clothing and shoe lines, it appears that business and sports have come together in a natural way. However, the transition from sportsman to businessman is not always an easy one.
As it is with success in sports, winning in business requires athletes to surround themselves with the right team to get them over the goal line. The transitioning pro might rely on a variety of skilled professionals including business valuators, marketing managers and financial advisors.
Leveraging the Resources of Professional Leagues
Although the most-skilled athletes are able to build teams off the fields, it also makes it easier if the professional league is involved in the transition. The National Hockey League (NHL) has helped many of its athletes to become successful entrepreneurs. The League has been practicing this for some time and has become quite recognised for it. Recent
Professional hockey players benefit from a joint Breakaway program with the NHL and NHLPA, employing seminars, workshops and other constructive activities. A distinct feature of the program is that it incorporates courses geared to aspiring businessmen who attend such events at an entrepreneurial space called the Digital Media Zone, located at Ryerson University.
Although professional hockey players are typically not as highly paid as athletes in some other leagues, there have been fewer documented cases of financial troubles among these players.
The National Football League (NFL) has also been giving its athletes a helping hand with transitioning through its career transition program that "provides a mix of academic topics, success stories through guest speakers, and practical application"[i].
Numerous players have given the program very positive feedback, and there are several success stories to attribute to its effectiveness.
These programs are great initiatives that other athletic leagues could model.
Successful Athletes Come of Age in the Business World
Armed with greater financial knowledge and stories of major success among colleagues, the future looks brighter for potential athlete businessmen. Regardless of the degree of support from their leagues, the focus has changed. Here are two athletes who have thrived after the game:
Michael Jordan
Michael Jordan is the most successful transition story to date based on financial worth. In fact, he has just entered the 'billionaire's club'. Jordan has successfully manoeuvred several business deals; the latest one is his increased share ownership of the Charlotte Hornets basketball team in early 2014 after acquiring a controlling interest in 2010.
Jordan's other business ventures include his deal with Nike for Air Jordans, from which he receives more than $60 million annually in royalties. He has demonstrated a knack for identifying distressed businesses in great industries, as was the case with his purchase of the Charlotte Hornets. Jordan was able to evaluate risks and make calculated decisions to obtain an undervalued business, and it has paid off very well for him. This business philosophy can be compared to those followed by great value investors such as Benjamin Graham.
Magic Johnson
The former NBA player is the owner of Magic Johnson Enterprises, which owns several successful businesses across the US. Johnson is a huge success story within the African-American community and is also an inspiration to many as an ambassador for fighting HIV. He, like Jordan, was able to transition successfully from the court to the business arena.
We would be delighted to hear stories of how you're helping clients (both athletes and others) to transition careers.
References:
[i]https://www.nflplayerengagement.com/career-transition/
http://m.entrepreneur.com/article/232019