Social networking sites such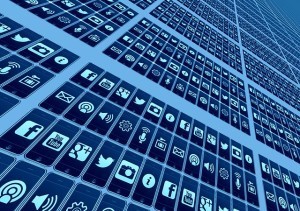 as Facebook and Twitter have minted a couple of billionaires and hundreds of millionaires recently by selling their shares to the public. These hot IPOs have prompted individual as well as institutional investors to get in on the act, raising the valuation of some of these companies to stratospheric levels. However, some observers have cautioned that today's popular social networking sites could be passing fads just like Friendster and Myspace.
Why are Investors so Excited about Social Media Stocks?
Most investors are excited about social media stocks due to the huge online following that companies like Facebook and Twitter command. According to figures in an eMarketer report, social networking sites have 1.97 billion members. This figure is expected to rise to 2.55 billion by 2017. These online users translate to money because they are a captive audience that marketers are willing to pay to reach. Facebook is the darling among this pack because it has been posting stronger profits every quarter.
Are the Valuations of Social Media Stocks Too High?
In spite of the billions of members, capital markets experts have been debating about the valuations of these social media companies. For example, at the time of its IPO, Facebook's valuation ranged from $75-$100 billion. At this point, it is important to look at the dynamics involved in these calculations. Researchers, investors, banks, and hedge funds use various methods to calculate the value of a company. The most common methods are "multiples" and "discounted cash flow" (DCF). Investors who use the "multiples" approach value a company based on the financial worth of comparable firms. On the other hand, the DCF approach involves valuing a company based solely on its fundamentals, including projections of future cash flows.
Depending on assumptions and the methods used, valuations can vary widely. In such a burgeoning space it is not uncommon to see hefty growth expectations in the models of some analysts, while those with a more tempered view are likely to rein in such assumptions. Basically, it is difficult to establish consensus on what these stocks should be worth. In such situations, perhaps the most common-sense question to ask is this: Am I paying too much given the earnings profile of these companies? Some noted individuals, including Federal Reserve Chairwoman Janet Yellen, have commented on the lofty valuations of these social media stocks. In weighing in on the debate, she has said valuation metrics of some social media firms appear "substantially stretched."
Volatility and Risks of Investing in Social Media Stocks
Most of the social networking sites that have had IPOs have experienced volatile trading swings. This is because the social media sector is still an evolving business model, according to a MarketWatch report. For example, when Facebook went public, it acknowledged that it did not have a proven business model, which spooked investors. As a result, its share price fell by about 30% by the end of the first year. Other companies that have experienced a similar fate include LinkedIn, Zynga, and Twitter. On a more fundamental basis, even today's leaders in the online space will have to worry about near- and medium-term competition for eyeballs. Technology is moving at a sweeping pace, and somewhere out there developers are working on the next online craze to challenge Facebook and Twitter. Players are on a treadmill to perpetually offer application upgrades that will continue to entice users. Given that Facebook is the leading mobile app in both audience size and time spent online, it makes sense that it has become a hub that developers focus on, creating apps that will integrate into Facebook's platform. This may ultimately help Facebook to retain its industry-leading position, grow its earnings, and reduce investor risk over time.
Future Growth Prospects Point to Emerging Markets
Statistics from eMarketer indicate that growth prospects for social networking sites lie in the emerging markets. Countries that will experience the fastest growth in the use of social networking sites include China, Brazil, India, Indonesia, and Mexico. Other notable regions include the Middle East, Asia-Pacific, and Africa.
Social Networking Sites Showing Profitability
On the revenue and profitability front, it all boils down to one aspect: the ability of a social networking site to make money from its users. Facebook is the clear leader in this sector because it has been crushing revenue estimates consistently. This year, it increased its EPS by a notable margin compared to the same period last year. In the most recent quarter the firm reported net income of $0.30 per share versus $0.13 last year. Facebook has continued a steady rise in profits over the last four quarters, as the company is experiencing success in its strategy to convert from desktop to mobile ad revenue. Facebook also appears to be having success with Promoted Posts, a feature that may be regarded by some as a bait-and-switch scheme. Essentially, page owners can pay to have their posts elevated in newsfeeds across Facebook. The contention is that users or admins who don't pay to promote their posts will experience limited visibility for their non-promoted posts. Other social networking sites that have wooed users into helping them to build their platforms – sharing photos, providing written content, and inviting contacts on the assumption that it is free – may also be moving in this direction of forcing users to pay to play, now that the users have been conditioned to participate. If more users are willing to pay the toll, this could mean more profits for these social media stocks.
Although LinkedIn's revenues during the second quarter of 2014 improved to $534 million (up 47%), it still reported a net loss of $1 million on a GAAP basis. Twitter also reported an improvement at the top and bottom lines with revenues of $312 million and net income of $0.02 per share in the most recent quarter. Twitter managed to improve monthly active users by 24% year over year to 271 million.
Social Media Operators Adapting to Mobile Platforms
Most of the social networking sites are working hard to reach consumers who use mobile devices. Twitter's most recent 10-Q (quarterly report) states that mobile devices generated 81% of its ad revenue. Facebook says that it generated 59% of its revenue from mobile ads in the first quarter of 2014.
According to Hardeep Walia, a Forbes contributor, web users spend 25% of their online time using social networking sites. At the same time, total digital ad spend is increasing rapidly every year, which is positive for social media companies that are able to profitably encourage visitors to their sites.