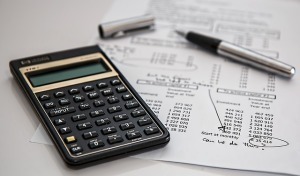 The majority of Canadians have not accumulated enough savings to sustain them after their retirement, according to a survey by the Conference Board of Canada. The study, designed to assess the readiness of Canadians for retirement, was conducted in June 2014.
Their report, A Survey of Non-retirees and Retirees in Canada: Retirement Perspectives and Plans, states that 60% of the respondents indicated their savings are not enough for them to live on comfortably after they retire.
The survey revealed that 60% of those who do not have sufficient savings to sustain them after retirement are in the 55-64 age group, already nearing retirement age. In addition, approximately 40% of current retirees (age 65+) said that they were unable to set aside a sufficient amount of money prior to retirement.
"While these findings are disturbing and suggest that much more needs to be done to ensure Canadians are 'retirement ready,' there is some good news in the survey," stated lead research director Judith MacBride-King.
Planned retirement age
The study also showed that most Canadians want to retire at the age of 63. However, more than one-third of the participants are unsure when they can retire from work, according to their present plans.
More women remain uncertain at what age they can retire (83.5%) compared to men who are unsure (69.8%). At least 19% of the survey respondents said that they will never retire.
Many Canadians have already delayed their retirement due to insufficient retirement funds. The study showed that one in five participants has decided to retire at a later date than intended five years ago.
Plus, 45.6% of the respondents want to continue working part-time or as contractual employees after they have officially retired; 51% of these participants are in the 45-64age group.
Meanwhile, around 60% of those in the 65+ age group said that they will go on working until after their official retirement age.
Approximately 60% of retirees noted their current earnings are adequate, while the remaining 40% said they are having difficulty meeting their needs with their present incomes.
More than half of the retired participants in the survey are relying largely on the state's pension plans.
Employer's survey
The study comes with a companion report regarding the views of employers on how prepared their employees are for retirement.
This survey, An Employer's Perspective: Retirement Savings and Preparedness, was conducted between April and May of 2014. It showed that around 40% of employers think their employees are too optimistic about retiring as planned.
Some 50% of employers surveyed indicated that their employees lack awareness on how much savings are required for retirement. Approximately 30% also believe that their employees do not fully understand how much their public pension income will amount to after retirement.