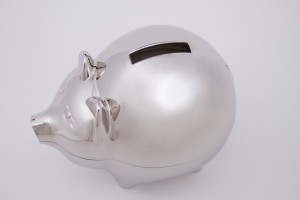 Fund managers of the Healthcare of Ontario Pension Plan (HOOPP), the Ontario Municipal Employees Retirement System (OMERS) and the Ontario Teachers' Pension Plan – three of Canada's largest pension funds – have expressed serious concerns over attempts to bring pension plans under new proposed federal legislation for capital markets.
The Capital Markets Stability Act is intended to create a new securities regulatory body that would oversee issues pertaining to systemic risk within Canada's capital markets. It would also bring several financial institutions under the regulator's supervision, including pension funds, investment funds, credit rating agencies, brokerages, clearing houses and stock exchanges. The Act is currently awaiting approval from the federal Finance Department.
An institution would be classed as 'systemically important' by the regulator if any of its activities are viewed as potentially generating systemic risk, based on its trading volumes, its size, and the complexity and degree of interdependency of its trading activities. The regulator would then be allowed to intervene to ensure that a systemically important institution takes necessary risk-reducing measures. These measures include abandoning a potential merger, selling its securities, expanding its capital/financial resource base, terminating certain business activity or anything else deemed necessary to mitigate the risk. Any breach of the Act could warrant a fine of up to $25mn.
The three funds submitted a joint letter to Finance Minister Joe Oliver last month, requesting the removal of pension plans from the Act on the basis that pension funds differ from other financial intermediaries and don't pose systemic risk. The letter cited a lack of evidence of pension funds previously exhibiting systemic risk, arguing that they differ from banks and brokerages because they are not significantly leveraged and are prohibited from borrowing money. The letter also reminded Oliver that pension funds are already under regulation that requires them to operate within a conservative investment framework.
HOOPP CEO Jim Keohane believes that the current wording of the Act would give the regulator more power than any other global regulatory body, adding that such power is "completely open-ended" and could prompt pension plans to exit positions that might result in a decline in market liquidity.
Mr. Keohane also believes that regulators should focus on the dealers who issue risky products like subprime loans, rather than on investors who hold the securities.
Additionally, the letter mentioned a lack of ability to challenge the regulator's decisions under the Act. Although organizations are allowed to make their representative case, the Act does not specify any opportunity to receive the right of a full hearing, should it be needed.
Several securities lawyers are in support of the funds' view, arguing that there is a lack of clarity over the appeal process under the new legislation. Some suggested that an appeal system will most likely be implemented that is less formal than a full hearing.
According to an unnamed federal Finance Department official cited by The Globe and Mail, the proposed legislation was in line with international systemic risk standards published by IOSCO – the global association of securities regulators.
The official also mentioned that the Finance Department is monitoring the Financial Stability Board, an international organization created to address systemic risk following the global financial crisis. The Board is in the process of identifying systemically important organizations other than banks and insurers.
However, the official did concede that many comments about procedural fairness had been submitted and were being considered.