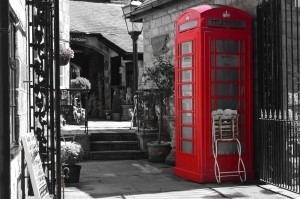 A report released in late-June by Business For Britain, an independent organization campaigning for a change in the UK's economic role within Europe, has concluded that the eurozone is "fundamentally fractured" and cannot be easily repaired. Entitled 'Change, Or Go', the report's conclusions are based on a study by economic consultants from the ECU Group plc (including Professor Charles Goodhart, founding member of the Bank of England Monetary Policy Committee) and argues for a looser relationship between the UK and the EU in order for the UK to better withstand the consequences of any future Eurozone meltdowns.
Moreover, the study states that the eurozone will either "integrate or disintegrate", irrespective of whether Greece remains part of the single currency union or not. Greece's government missed a vital debt payment to the IMF within the few days of July, while the country's banks were also forced to close. Then on July 5, Greek citizens resoundingly voted against European austerity demands that would have established terms for an international bailout, which has meant that Greece's banks are close to collapsing and the country is even nearer the exit door. However, the Change, Or Go report does not believe that Greece will be the only member to struggle to maintain eurozone membership.
The report asserts that, prior to the launch of the euro in 1999, the EU was experiencing economic convergence among its member states, but that the introduction of the single currency has led to "serious divergences that threaten EU stability", and was chiefly caused by countries experiencing shifts in supply and demand at different times. Furthermore, differences across political, social and cultural trends are now making it increasingly difficult for euro members to share the currency. This alarming level of divergence, which the analysis argues is at a greater degree than at any time since 1982, threatens the survival of the eurozone and ultimately the EU itself.
The economic divergence, the report states, also underlines the ineffectiveness of the ECB's single interest rate for the region, which is worsening downturns for weaker member economies and over-stimulating demand for the stronger ones. Such imbalances, according to the report, will be more influential in determining the eurozone's survival than will the ultimate fate of Greece.