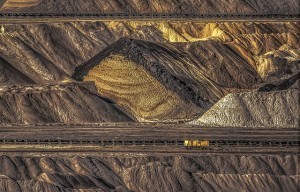 Pollution has been a major global policy issue for some time now, and the debate on how to reduce emissions has been shaped by various views. Proposed solutions include a wide spectrum of thought, all the way from legislation prohibiting industry from engaging in activities that produce greenhouse gases, on up to campaigns aimed at influencing consumer support of companies that pollute.
More recently, in the US there have been calls from politicians for pension funds to divest fossil-fuel intensive portfolio holdings. The strategy here is neither absorbed with appealing to heartstrings nor is it focused on application of direct blunt legal force; rather, the focus is on the bottom-line long-term returns that pension portfolio managers can expect going forward.
It is clear that Europe, China and the US are looking to reduce reliance on companies that are dependent on fossil fuels for their bottom line. It is also obvious that as this dependence wanes, so too will the returns generated by these companies.
As reported by the Financial Times, despite appeals by politicians in the US, no US pension fund has agreed to divest carbon-based investments. Cities in California, including Berkley, Oakland and Richmond, have already asked Calpers to divest fossil-fuel holdings. With $288 billion in assets, Calpers is one of the largest US pension schemes. Calpers has acknowledged the concern; however, given liquidity and valuation considerations, it may be difficult for such a large fund to simply rid portfolios of carbon-intensive investments.
Nonetheless, there is a growing global grassroots divestment movement with organizations such as 350.org, a group whose mission is to reduce the level of CO2 in the atmosphere to 350 parts per million (ppm) from current levels of 400 ppm. As further evidence that the movement to divest fossil-fuel investments is gathering steam, earlier this year students at the University of British Columbia in Vancouver voted by a significant majority in a campus-wide referendum to encourage the university to discontinue fossil-fuel investments in the $1 billion endowment fund. On a much larger scale, Stanford University, with an endowment fund close to $19 billion, is currently trimming its portfolio of publicly traded companies that mine for coal to generate energy. The divestment is scheduled for completion by September of this year. According to one socially responsible investment consultant, endowment funds are making more progress than pension funds in the divestment effort due to greater pressure from students and faculty.
According to a study by Oxford University, the campaign against fossil fuels is expanding. In fact, the study concluded that the campaign to encourage investors to shift their assets out of fossil-fuel investments is growing faster than any previous divestment movement. While the report suggests that the impact on share price and the ability to raise capital might not be immediately great, the stigma and reputational damage could have a significant repercussion on oil & gas and coal companies – similar to the consequence that divestment campaigns have had on the tobacco, gun, pornography and gambling industries. Given that the pollution debate has taken on this direction, it is important for investors to understand the implications that any acceleration in the divestment movement might have on their holdings.