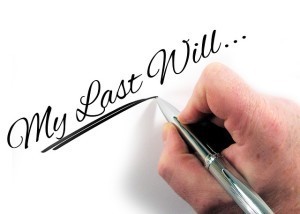 According to a new report released on 13th January by Wealth-X and National Financial Partners, people of "ultra-high net worth" (UHNW) – those with at least $30mn in assets – will transfer a minimum of $16 trillion to the next generation over the coming three decades, the largest transfer of wealth ever made. The report follows last year's findings by the Center on Wealth and Philanthropy at Boston College, whose 55-year projection concluded that $59tn will be transferred between 2007 and 2061.
The new study estimates that a further $6tn of wealth, currently held by the ownership of private businesses, will be transferred. However, several of the heirs of this transfer will not want to oversee the daily running of these businesses, which will consequently give rise to many sales opportunities and public offerings.
The number of UHNW individuals who had amassed a record amount of wealth in 2014 was recorded at 211,235 – a rise of 6% from the previous year. The total in dollars was $29.7tn, which was a 7% increase from 2013. The US will see the greatest amount of transfers in the next 30 years (over $6tn), followed by Germany, Japan, the UK and Brazil.
According to the report, 30% of the net worth of UHNW people is in liquid assets, which will provide a high degree of investment and spending flexibility for the next generation.
Of the total upcoming transfer, more than $300bn is expected to take the form of charitable donations during the next three decades.
The Wealth-X and NFP research also found that wealth increases with age. On average, UHNW individuals who are 80+ years of age are worth five times more than those who are younger than 40 years of age.
Particular emphasis in the report was placed on the importance of planning early to ensure that assets were successfully transferred to beneficiaries. Without due planning it is possible that the ultra-wealthy could lose up to 50% of their fortune to inheritance tax – and with that in mind, the report indicated that insurance solutions are among the most efficient methods for executing wealth transfer.