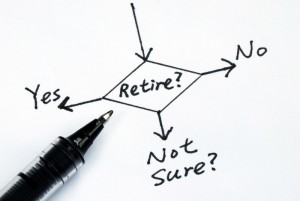 Life expectancy in Canada has been increasing at a steady rate in recent years. An April 2014 report from Canada's Chief Actuary concluded that persons who are age 65 and older are expected to live two years longer compared to a decade ago; this translates to a growth rate that is twice what it was in previous decades.
In the 1970s, Canadian men and women were living to 72 and 79 respectively, on average, according to Statistics Canada. By 2009, those life expectancies had risen to 77 and 82. Longer life has been linked to how countries such as Canada and the US invest in health provisions and to improvements in social conditions. Research jointly conducted by Barthold, Nandi and Rodríguez of The Institute for Health and Social Policy at McGill University in Montreal, and by Heymann of the Fielding School of Public Health at the University of California, assessed the gains in life expectancy in 27 countries. According to the June 2013 edition of the American Journal of Public Health, the study found that an extra hundred dollars spent per capita on health care extended life expectancy in Canada by just under two months (and by half a month in the US). The study also revealed that social investments, such as access to education and improved early childhood care, contributed substantially to further longevity.
Moreover, the findings of last year's Chief Actuary Report imply that, on average, people will need to source two extra years of pension income. Ian Markham, Canadian retirement innovation leader at pension consultancy Towers Watson, believes that the study is so comprehensive that it works accurately as a proxy for calculating the impact on employer pension plans and personal savings in retirement.
In addition to living longer, Canadians are also retiring later. Mr. Markham asserted that people will "need to save a lot more than they'd anticipated doing when they were younger, and they'll need to work longer in a full-time or part-time capacity." A survey released in April by HSBC supports this assertion. It found that 45% of Canadians plan to work reduced hours in a state of "semi-retirement" while another 15% expect to never retire. The survey also revealed that 57% of those Canadians planning to "semi-retire" want to remain in the same occupation but work fewer hours, while 35% are planning a career change while working fewer hours overall.
Increased life expectancy has given many Canadian retirees the opportunity to begin new careers. For some, this may be necessary in order to make ends meet – 12% of the HSBC survey participants said they could not afford to retire on a full-time basis – whereas for others, a new career can help retirees stay active and pursue new interests. The Globe and Mail highlighted the example of Marita Brandes, who taught yoga full-time from her basement in Oakville, Ontario, after retiring as an ocean freight manager.
More recently, a report from the World Health Organisation released in May (entitled "World Health Statistics 2015") shows that the life expectancy of someone born in 1990 in Canada is 77 (74 for males and 81 for females), whereas this figure rises to 82 (80 for males, 84 for females) for someone born in 2013. This suggests that, as life expectancy becomes even greater in the future, it is very likely that retirement will be delayed to consistently higher age limits and our view of what it means to retire will be greatly redefined.