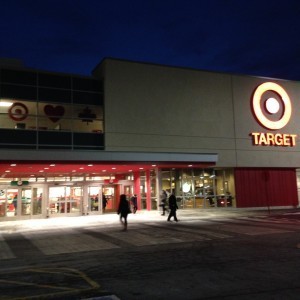 On 15th January, Target Corporation announced its plans to halt operations in Canada and shut down its 133 Canadian stores only two years after its debut in Ontario.
Target has lost $1.2bn in its Canadian operations since its launch in March 2013. The US' second-largest retailer of general merchandise also announced that it will cost $600mn to leave Canada this year and will lay off its 17,600 Canadian employees, each with a minimum of 16 weeks in severance pay.
Target failed to acquire enough business in Canada, unlike its main competitor Walmart, which launched in Canada over 20 years ago and is still experiencing growth. Instead of opening a few initial test stores in order to gauge consumer response, as is normal practice for new retailers, Target embarked on its fastest-ever rollout, opening 124 stores in the first year alone. CEO Brian Cornell recently admitted that the company took on a heavy load too quickly.
Target then got off to a bad start in Canada by making major mistakes while adjusting to new inventory management systems. This resulted in empty shelves due to flyer items selling out the first day of being advertised. Moreover, Target itself normally monitors the majority of its distribution in the US but decided to hire an external organisation to run its warehouses in Canada, which led to several logistical problems.
Pricing also came under scrutiny soon after launching the Canada operation, and Mr. Cornell admits that the retailer's pricing strategy was not as sharp as it could have been. In addition, several products in Target's US stores were not being made available in Canada, which helped to alienate its potential customer base.
Target's problems continued during the December 2013 holiday season when hackers managed to compromise the credit and debit card account details of 40 million of its customers. Results for second quarter 2014 included a $148mn expenses figure related to the breach. The incident also partially led to Cornell taking over the reins as CEO from Gregg Steinhafel.
Arguably the biggest mistake Target made, however, was to launch its Canadian operation without a retail website. Customers in Canada therefore did not have online access to Target's goods and prices.
Investors have welcomed Target's decision to exit Canada – its stock jumped by 2.9% to $76.49 on Thursday morning after the announcement. The company said the decision will ultimately lead to increased earnings for the fiscal year, as well as increased cash flow in 2016.