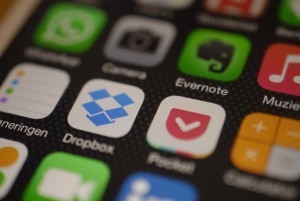 In order to ensure that financial advisors spend time doing what is important during the day – mainly working with their clients and attracting new clients – several apps have been developed to help improve productivity and allow advisors to execute administrative duties more efficiently.
One such app is called ScheduleOnce. In speaking to Investment News, Russ Thornton, financial advisor and founder of Atlanta's Wealthcare for Women, praises ScheduleOnce for eliminating much of the back-and-forth process normally involved in trying to secure an appointment. The app synchronises with the calendar of the advisor before being sent to the client(s), who can then choose a suitable time. In addition to calendar integration, the app comes equipped with booking forms, reports and website integration.
Numerous mobile apps have also been developed that allow advisors to remain productive while they are on the go. Last year, ThinkAdvisor listed 10 of the best mobile apps for financial advisors; among them was Quotestream, which delivers financial data, news and market analysis to handheld devices, keeping you abreast of the markets. You can make a folder for each of your clients and track a maximum of 52 stocks per folder. Furthermore, Quotestream Mobile can be synced to its Desktop and Professional companions if you are a subscriber to these services back in the office.
If you are a keen iPad user, ThinkAdvisor's article on 30 iPad apps posted in October 2014 will be of considerable use. Among the apps highlighted is Instapaper, which allows you to convert long articles and publications into easily readable formats that you can access through several devices, including iPhones and Android systems. With just a click, you are also able to save anything of interest on the internet, including articles and videos, and to highlight text in articles – very useful for plucking out important figures and statistics.