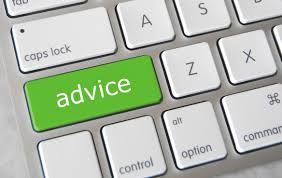 When it comes to why a client chooses to establish or end a relationship with a financial advisor, the ultimate reason is bottom-line performance. The goal of investing is to make a profit, usually with some stated risk tolerance. If you don't make money, you will not attract clients and will no doubt lose most of the ones you have. So, what are the top reasons that clients leave established financial advisors?
According to Vanguard-Spectrem, the 4th most common reason is long-term portfolio losses. This seems fairly straightforward – if you don't make money over the longer term, a client will look elsewhere.
Number 3 on the list is "not being proactive and contacting me." Clients want feedback; their lives, after all, depend largely on the wealth they have entrusted with you. It is very important to contact a client when there is an issue and even when there is no issue at all – sometimes it's good to just keep the client up to date.
Number 2 is "not providing good ideas/advice." This one seems almost self-explanatory, since your job is to be an advisor. Clearly, if you don't provide solid advice, or any advice, a client will look elsewhere. Similar to number 3, you need to contact your clients frequently and talk with them. Express your concern for their needs and show, through valid ideas and recommendations, that you are an expert in your field.
The number 1 reason clients stated for leaving their financial advisor was "not returning phone calls/emails in timely manner." A financial advisor's job can be quite demanding and it is easy to not return calls/emails promptly or even at all. However, the reality is that if you are too busy to do so, you need to cut down on other activities. Clients will feel like they are not being taken seriously if important emails or phone calls go unreturned – personal attention to a client's needs is crucial for retaining his or her business.
The above points are important to consider with respect to your own practice. Are you guilty of any of them from time to time? It's inevitable that you will commit one of these misdeeds at least once in your career, but it's important to minimize the occurrences.
Source: http://www.thinkadvisor.com/2014/03/27/top-4-reasons-clients-leave-advisors?page=5