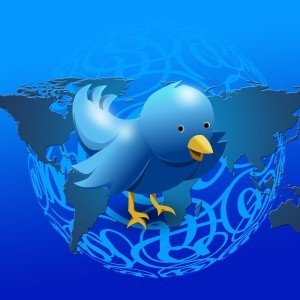 Consulting firm eMarketer on Tuesday released figures that showed Twitter would fall short of the one billion users it had anticipated by the year 2018. The figures revealed that the giant social network would instead have approximately four hundred million users worldwide by that time. The digital advertising research firm suggested that Twitter's growth in the leading developed markets will stagnate in the coming five years. For instance, in the US and Japan, which are pivotal markets for Twitter, user growth is set for a substantial decline to 6.4% and 6.1% respectively. Its worldwide user count will stand at 386.9 million.
Twitter revenue figures for 2013 revealed that three-quarters of its revenue is drawn from the US market alone. Once lauded as the "next Facebook" because of its potential to reach over 1 billion users, the company has, in contrast, had to contend with static user growth in its first two quarters since it went public. As a consequence, Twitter's stock has recently been trading at post-IPO lows after reaching a high of $74.73.
eMarketer has suggested that the social networking company has remarkable potential in the emerging markets. User growth is predicted to soar in Asia. Indonesia and India are primed to overtake the UK in the number of Twitter users by 2014. The predicted user growth for Twitter in India is roughly 60%.
However, many analysts view Twitter's heavy reliance on developing economies for growth as a major weakness, given that prices for digital advertising in emerging markets remain relatively low. Nonetheless, Twitter's predicted user growth could change dramatically if given a green light to operate in China, a country where both Twitter and Facebook are banned.
Twitter's Post-IPO Blues Will Linger without Profits
Twitter initially sold approximately 80 million shares when it went public in November 2013, and in February of this year an additional 10 million shares that had been held by employees became available. Most recently, in early May, 480 million more shares came on the market as the lock-up period on stock held by insiders came to a close. The event led to a sizeable decline in the price of Twitter's shares on heavy trading volume.
Some of the biggest investors in Twitter made a pledge to hold on to their shares; still a meaningful number of shares that had been previously restricted (in the range of 200 million) hit the market.
Even though Twitter has more than doubled its revenues to $250 million since its IPO, it is likely that the company's stock will continue to languish due to lower-than-expected user growth. Ultimately, user growth will be a key factor in driving cash flow and profit. Without profitable user growth, there are few other levers to lift the intrinsic value of Twitter's business over the longer term. In an effort to entice users, the giant social network has attempted to make its platform more perceptive by redesigning the profile page and easing the use of photos and videos.