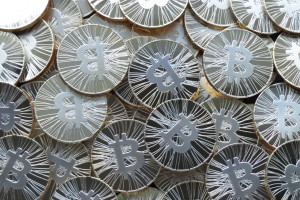 Generally, discussions of consumer protection or regulatory actions in financial transactions emanate from the United States or some other democratic government around the world. However, this time it is China that is surprisingly helping to lead the charge to regulate Bitcoin, the growing virtual currency. In recent moves, China has imposed a conservative ban on virtual currency trading and marketing, and the sale of software for Bitcoin mining. Bitcoin mining is a process in which participants verify and record payments in peer-to-peer payment transactions for which they receive transaction fees and payments in new bitcoins.
The Alibaba Group Holding Ltd. (Alibaba) operates a China-based online marketplace called Taobao, and it plans an initial public offering (IPO) later in 2014. In preparation for the IPO, Alibaba is taking overt steps to purge fake goods from Taobao and to conform to government restrictions on Bitcoin operations. The virtual currency is not backed by any financial institution or government, and The People's Bank of China seems apprehensive about the popularity of the currency. The Bank banned all of China's banks and payment systems from processing bitcoins in early December 2013, and stopped bitcoin trading in China later that month. Following that, BTC China, which has gained notoriety as the largest bitcoin exchange in the world, stopped accepting deposits of Chinese yuan for some time. It has recently resumed allowing participants to buy Bitcoins with the Yuan again after determining that it was not illegal to accept deposits. Bitcoin prices have swung widely as speculators watch a number of government and private activities that have impacted the business.
Meanwhile, Alibaba weighs its options for issuing its IPO and will likely list on a U.S. exchange after stalled talks in the Hong Kong market. Investors are anticipating the IPO listing later in 2014 as tantamount to U.S. publically traded giants eBay and Google.