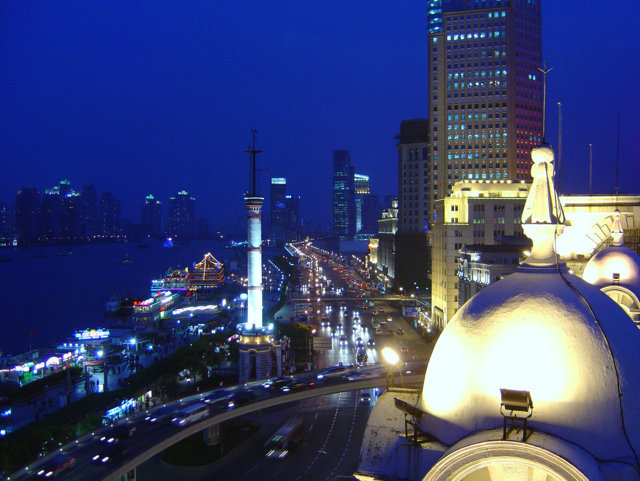 Mike Cavanagh, JPMorgan's Co-CEO of Corporate and Investment Bank (CIB), has said that Chinese companies are going to be "very important players on the global stage". He mentioned that JPMorgan feels "very good about the prospects", "the economic growth in China" and the future ahead for Chinese companies to "grow internationally over the many years to come".
Cavanagh went on to compare US domestic growth rates with those of China: "we would be lucky to grow at 2% and 2.5%" while China has the "ability to grow at around 7.5%." He said that "over the next … 30 years, there is a very strong potential and likelihood that the Chinese economy grows strongly".
JPMorgan has been involved in a number of significant cross­border M&A deals in 2013, but Cavanagh proceeded to explain that with JPMorgan's global network, they intend on positioning themselves to "serve the needs of Chinese companies as they go all around the globe", as well as "the needs of Chinese investors as they invest all around the world".
Cavanagh also mentioned that when Chinese companies seek to invest in "Rio, or Milan, or Johannesburg and Cape Town, that's where JPMorgan is going to help them grow". He said that for JPMorgan, it is imperative that they have the "strength and presence in China itself" to serve multinational companies with household names, such as Apple, Nike and Coca­Cola "as they are going into China." He said JPMorgan is looking to "do the same for Chinese companies as they invest outside China" too.
Cavanagh's Corporate and Investment Bank division has maintained the top ranking for Global Investment Banking fees in recent times. He stated that "[h]alf of [JPMorgan's] revenues for CIB are non­US", explaining that it has "been [their] focus … for many years" and illustrates why the organization's "international business is strategically important".
JPMorgan is clearly a major player in the investment banking business, with its operations in over 60 countries and clients spanning over 100 countries. The organization has also increased its market share to 9% this year. However, Cavanagh explained that they have decided to "[tighten] up risk and controls broadly" and it has "probably [been] the top agenda for the management team … to redouble [JPMorgan's] efforts around the risk and control agenda".
Cavanagh pointed to the fact that the US banking sector now focuses on having higher levels of capital and more conservative liquidity, post­ financial crisis. He said that "pure investment banks no longer exist" and that "JPMorgan [has] always been proud of the strength of [its] balance sheet" as well as "the strength of [its] capital and liquidity." He made it clear that these were the reasons why they "did so well throughout the financial crisis".
Related source: http://www.wantchinatimes.com/news-subclass-cnt.aspx?cid=1202&MainCatID=12&id=20131101000051