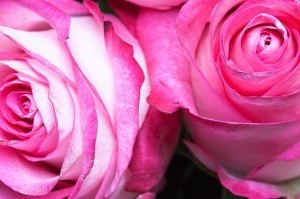 Everyone wants to honour their mothers, mother figures, grandmothers and even great-grandmothers. They tended to, cooked for, doted on and guided us—and each year on Mother's Day we can collectively show our love and appreciation for them through simple tokens given from the heart.
What Are People Buying for Their Mothers?
The internet has made gift buying very convenient with countless inspiring gift guides and helpful lists that are continually being posted and shared.
Even mothers have become engaged in the internet, including social media. By looking at these ladies' profiles and posts on social media platforms such as Facebook and Twitter, one could get a couple of ideas on what they would like for Mother's Day.
Shoppers can easily browse a diverse array of merchandise with just a few clicks. Mothers who plan to celebrate the day can also buy something for themselves. Items and prices can be easily compared before purchasing, and those wishing to save a few bucks may also watch for retailers who release special discount coupons online.
Flowers, along with gardening tools and flower pots, are some of the most common gift ideas. In fact, two-thirds of those planning to celebrate Mother's Day will include flowers with their gifts, doling out approximately $2.3 billion.  One-third are looking for apparel such as blouses, sweaters and matching accessories.
Purchase of electronic items is expected to go down to $1.7 billion from the $2.3 billion it reached in the previous year. On the other hand, gift card purchases are expected to increase slightly to a total $2.1 billion. More than 43% of shoppers will buy gift cards for their mothers, allowing them to buy what they really want. In all, spending this Mother's Day is expected to total nearly $20 billion with 29% of consumers planning to shop online based on the 2014 NRF's Survey for Spending on Mother's Day. Other surveys have suggested that online shopping on Mother's Day could reach 60% with at least 10% of purchases coming from mobile devices.
Is Online Shopping for Mother's Day for You?
According to a spending survey, those planning to shop online are willing to spend 38% higher than the average retail shopper. Increasingly hectic schedules have inspired shoppers to buy online. Those who do not have time to physically go to retail stores can easily research and buy gifts using their smartphones, tablets and computers. And now that buying gifts has become more convenient, we might have a little more time to spend with our  mothers.